To share wifi hotspot is the most popular technology that allow user to share their internet connection via their computer laptop to their other devices. Since technology rapidly growth, internet subscriber was a super growth statistic. People share their most time working with internet and WiFi that support their everyday work and social life.
In this way, they can use one internet connection connect to their laptop and share wifi hotspot to their phone, tablets, and other computer.
We are answering the frequency asked questions by many people to friend and technical people as bellow:
Can I use my phone connect to my computer laptop's internet connection for use?
Can I share my internet connection from my computer to my another computer?
Can I share my internet from computer to my phone tablet or other computer?
There are simple steps to share internet connection from your laptop computer to your phone tablet and other computer as bellow:
Step 1: Finding what is your computer laptop name or Network Name
Before you can share internet connection from your computer to other device and allow other device to connect to your computer's internet, you may have to know what is your Network Name on your computer.
Let follow the step by go to computer icon click it and you may see Mobile hotspot as shown in the picture.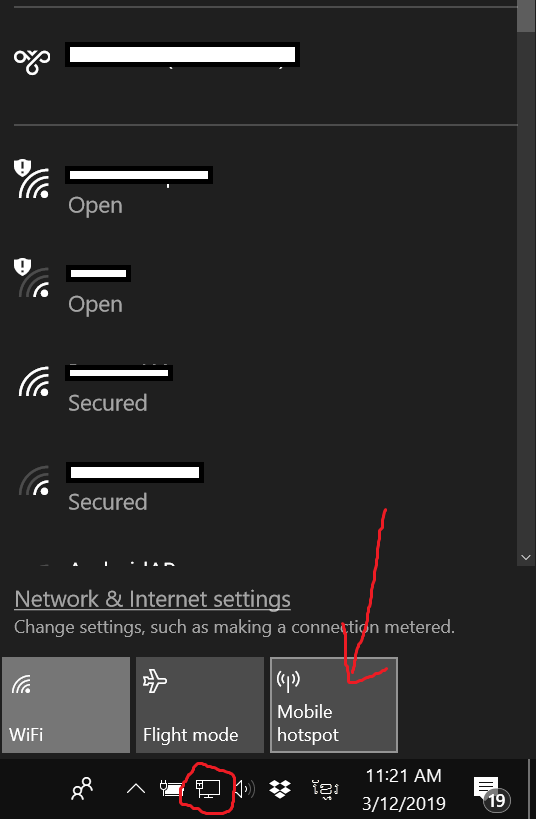 Right-click on Mobile hotspot tap and click on Go to Settings to go into setting window form.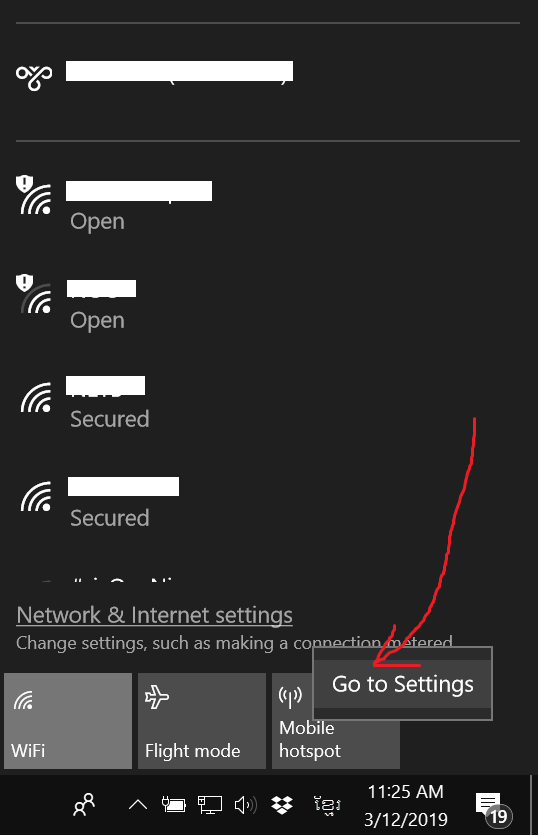 When setting window form is open you can see under section Mobile hotspot is list your Network Name as highlighted in yellow color. So other device or people that you wish to share with could be able to search by the name and connect to your computer.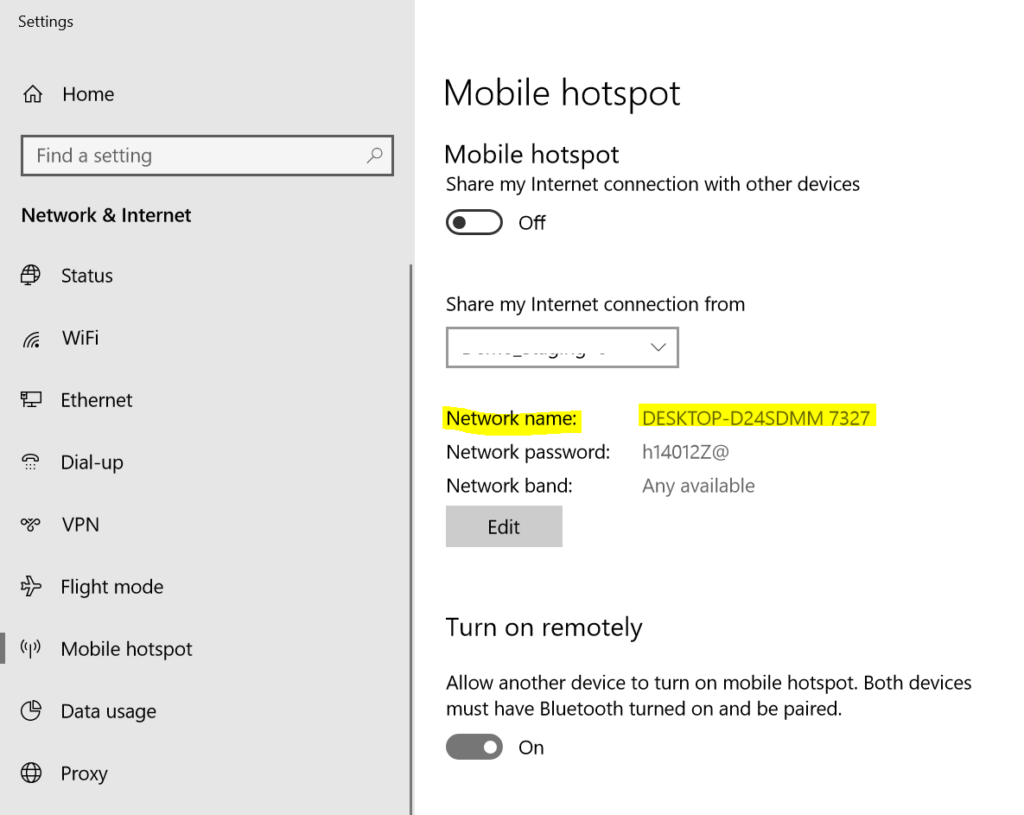 Step 2: Finding Your Network Password
After other device connecting to your computer it may asking for security password to connect that provide by your computer as in highlight color bellow.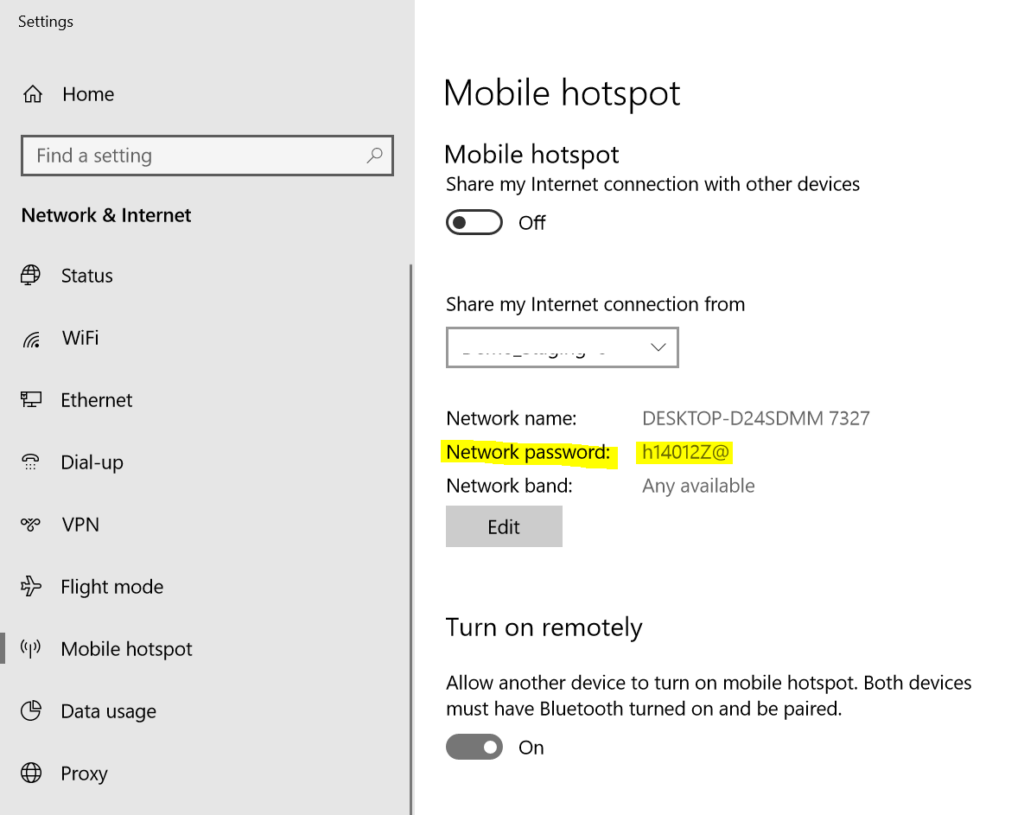 Step 3: Finding your Network Band
Network band is the type of network technology that you wish to share from your computer it may has many option to select if you wish.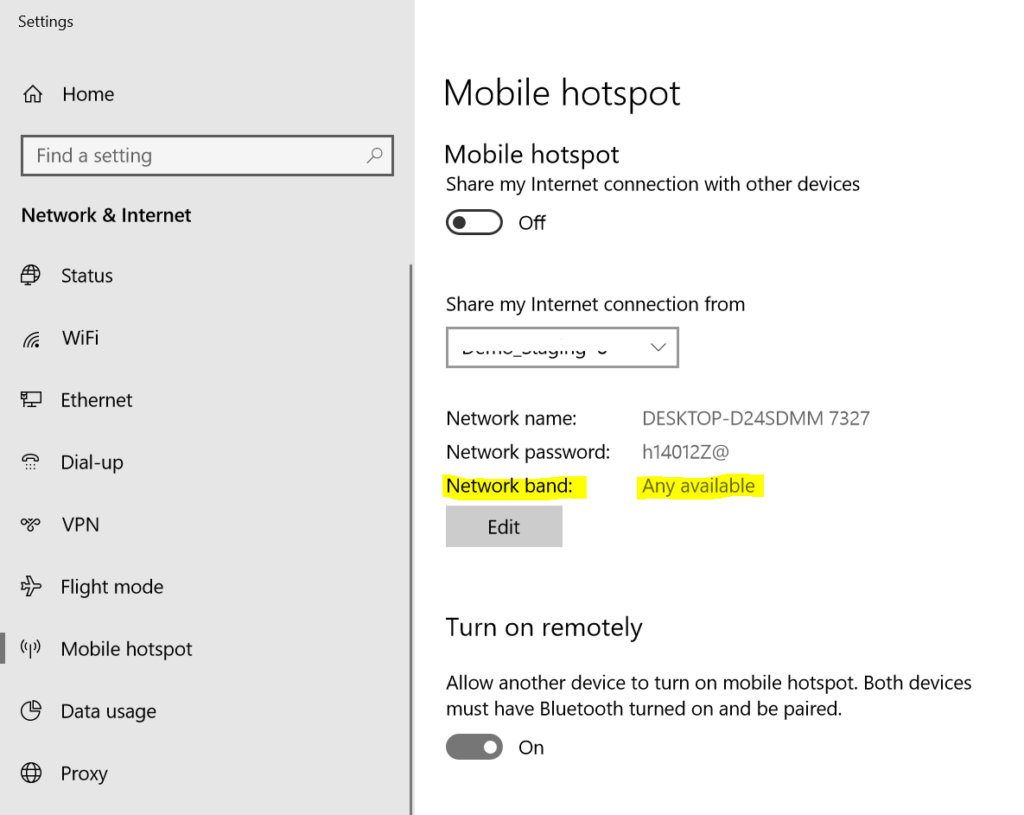 Step 4: Modify Your Network Name
When your default Network Name of your Mobile hotspot is too complicated or difficult to remember, you may want to change it to a short and easy one. To do that, you can follow the step by click on Edit button.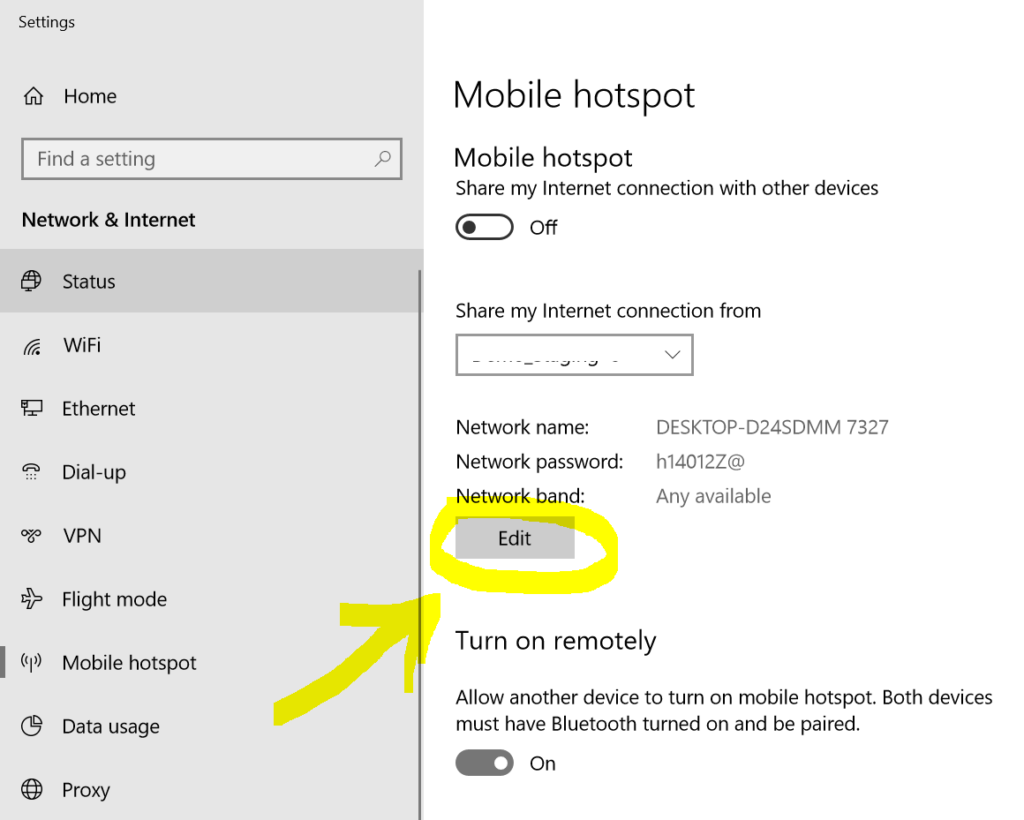 The window open Edit Network Info form for you to change the Network Name to what you wish it to be.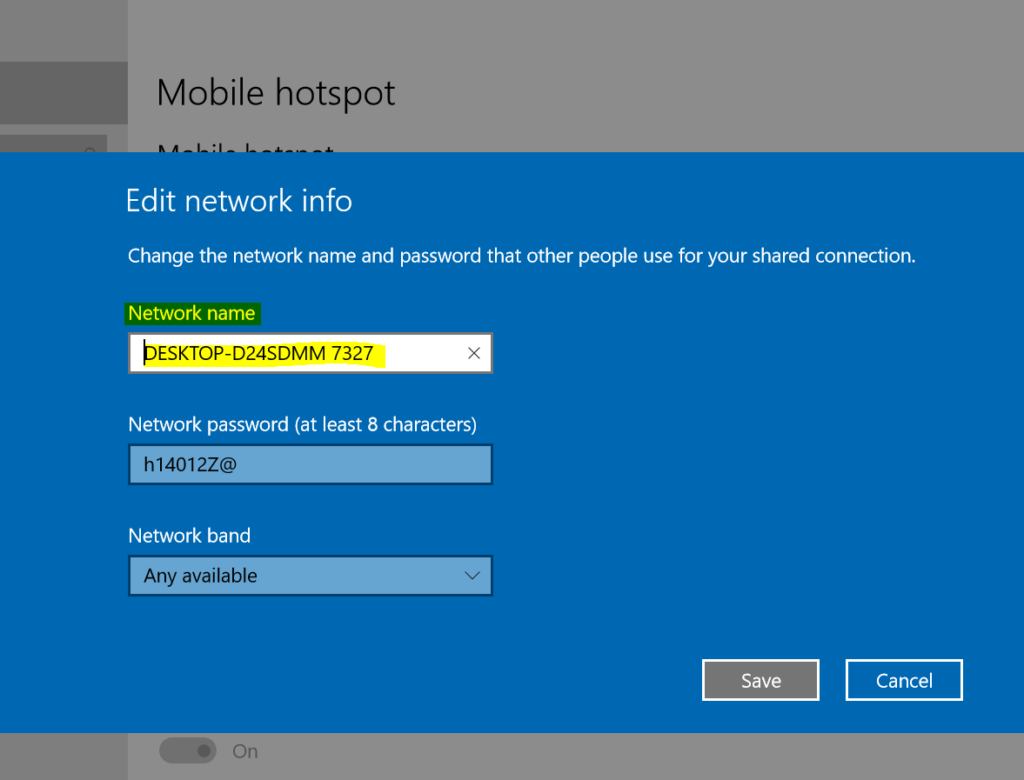 Step 5: Modify Your Network Password
Network Password was set default by window but if you think it is too complicated or you want to set it by your own password. You can type new password here and inform to your friend about new password when connection on their device.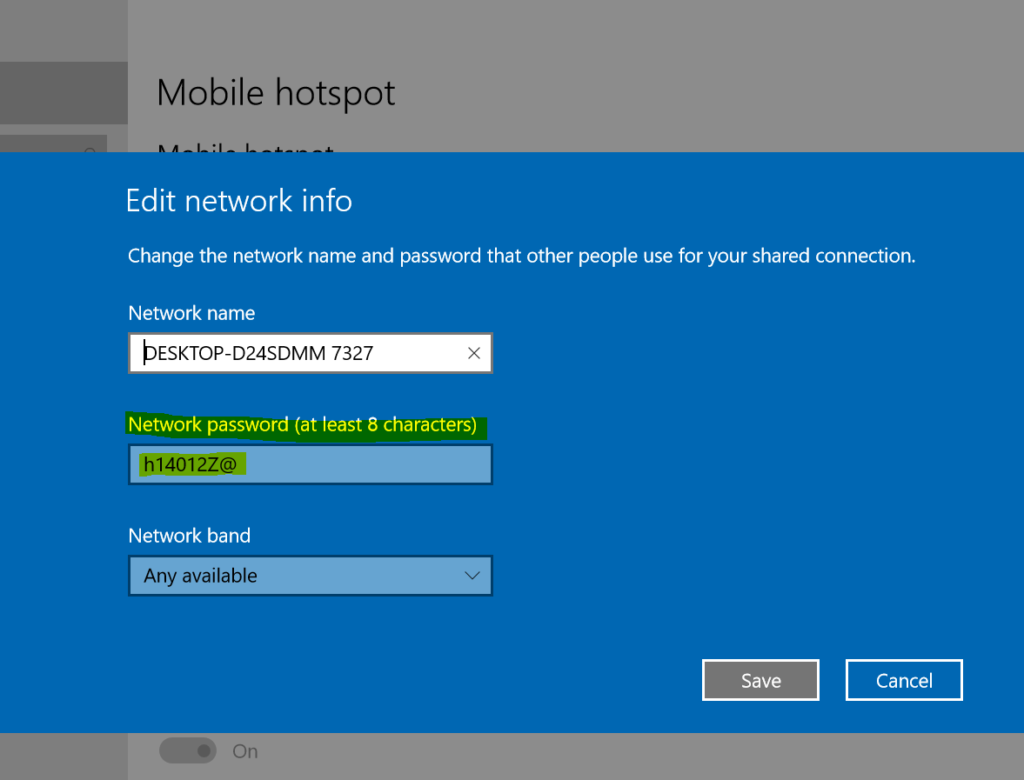 Step 6: Modify Your Network Band
Network band is allow you to assign any network technology to share to your other device. By default Network band is set to Any available.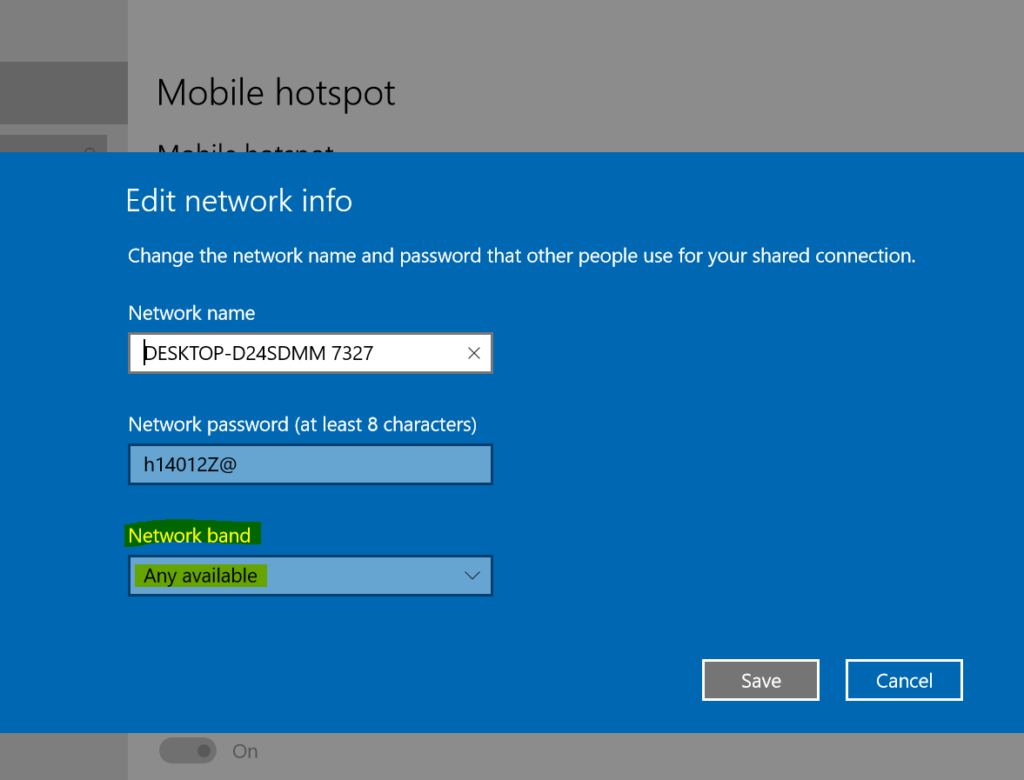 In option Network band there was any options like 5 GHz, Any available, and 2.4 GHz that you can assign to your Mobile hotspot.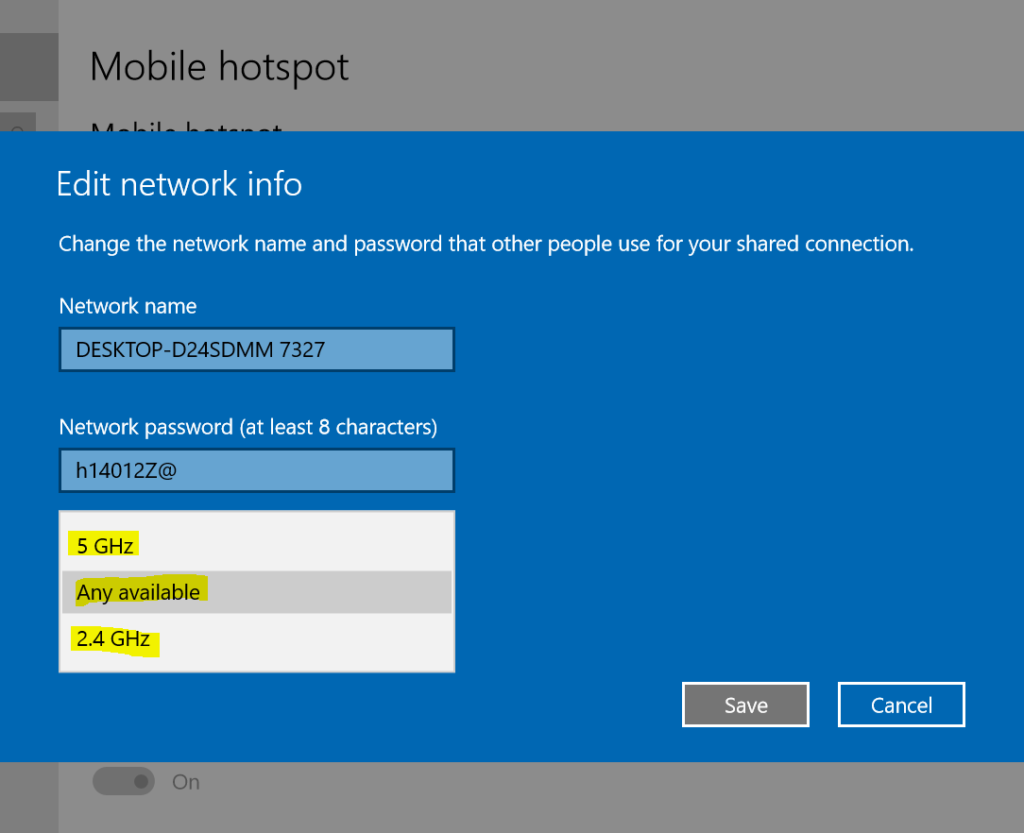 Step 7: Turn On/Off Your Mobile Hotspot
When all steps done, you now can turn on your Mobile hotspot to public by just click on button Share my Internet connection with other devices
And now your Mobile hotspot is now turned on and everybody can connect with your password in bellow step.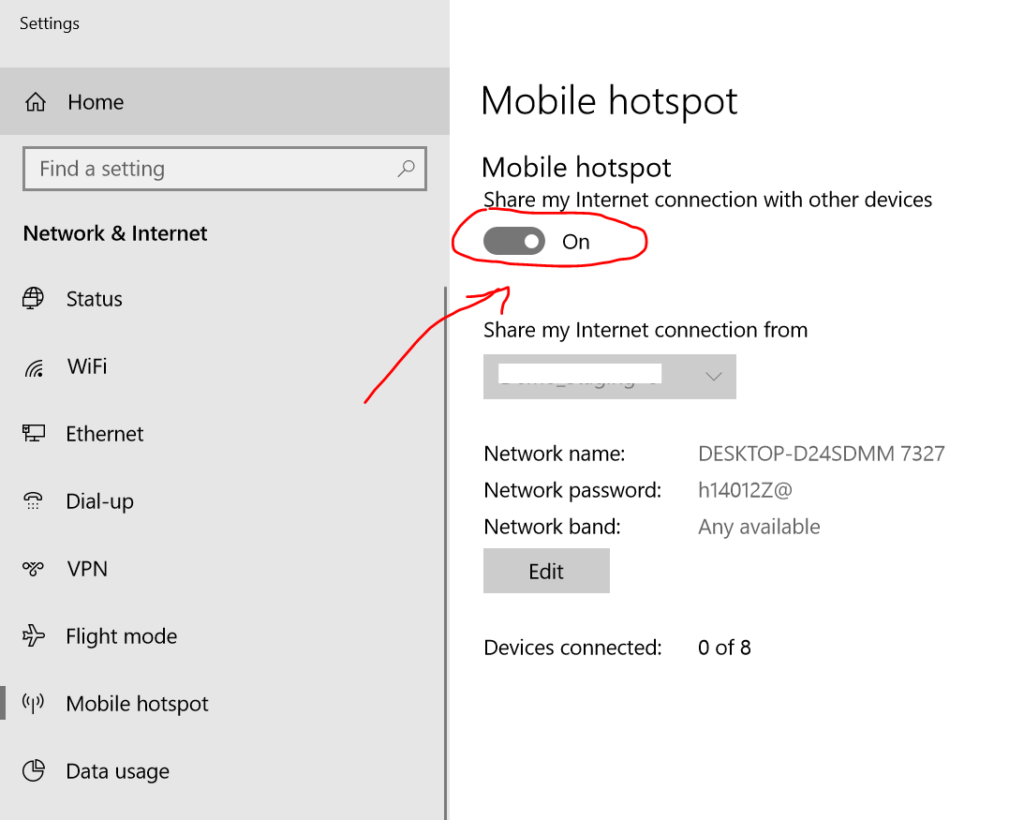 In a very quick way to turn on your Mobile hotspot is to click on network icon from your task bar and click on Mobile hotstpot tab.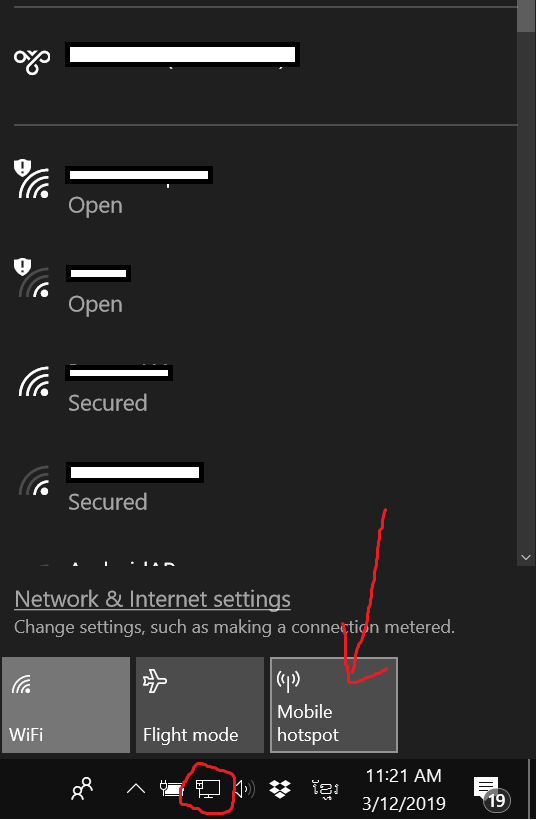 And now you can see your hotspot was connected by 2 devices.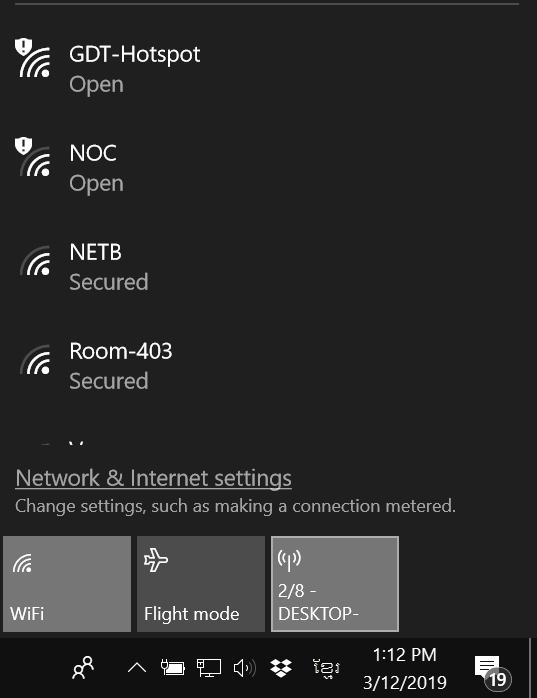 Step 8: Your Computer Mobile Hotspot is Limits Amount of Connection
You may wonder how many devices that your computer hotspot could handle the connection? the answer is 8 devices that is the maximum amount that device could connect through your computer Mobile hotspot. You also able to view information about the connected devices such as device name, mac address and IP address.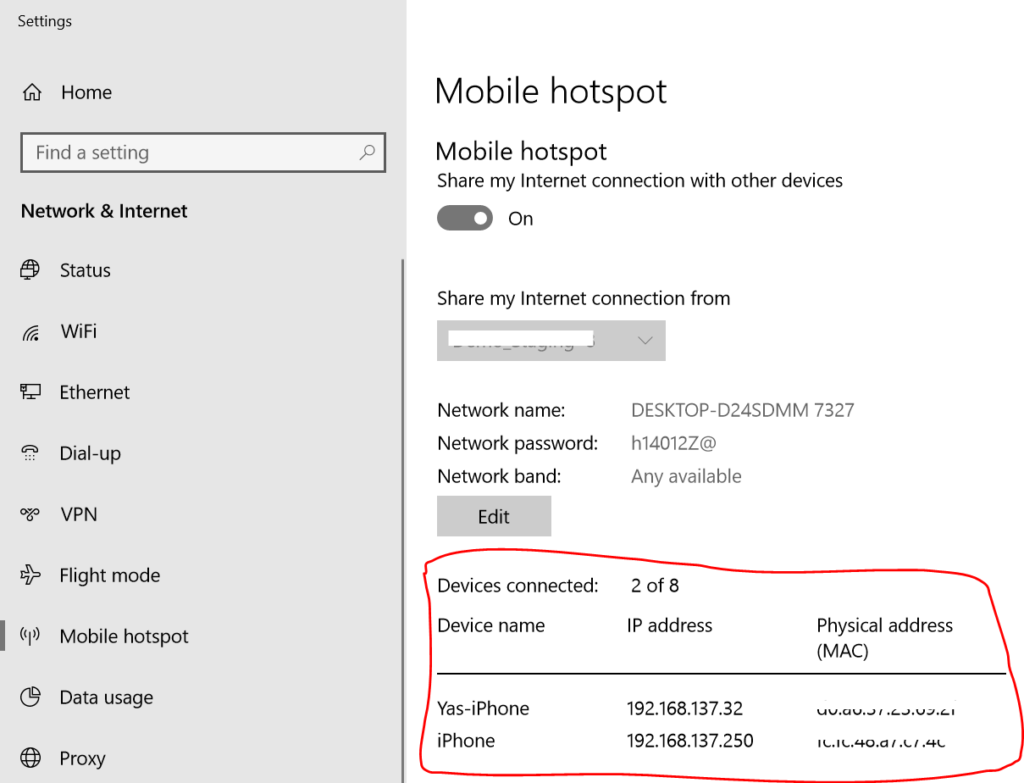 Leave us feedback comment bellow if you need more supports and we will glade to find the best solution suitable for your problem. And if you think this solution is helpful please like and share our article.