Microsoft Office products has many professional software that flexible and most company and individual use in everyday working hour and at home. Ms Word is one of the most popular office document software use for administrator letter, and reports. Although many people face problem and looking for result of solving problem in their Ms Word while writing text and sometime it become strange with text boundaries that appeared on their document.
There will be the answer to the most asked questions bellow:
How To Remove A Page Border From my Ms Word Document?
How can I hide textboundaries on my Word Document?
How to disable or remove text boundaries on my Ms Word Document?
I got messed up with text border on my Ms Word Document, how can I solve it?
Please follow the step to solve your problem about remove text boundaries in word 2013 as bellow:
Step 1: Lunch your Ms Word
Run your Ms Word from your window start button or search button and type keyword winword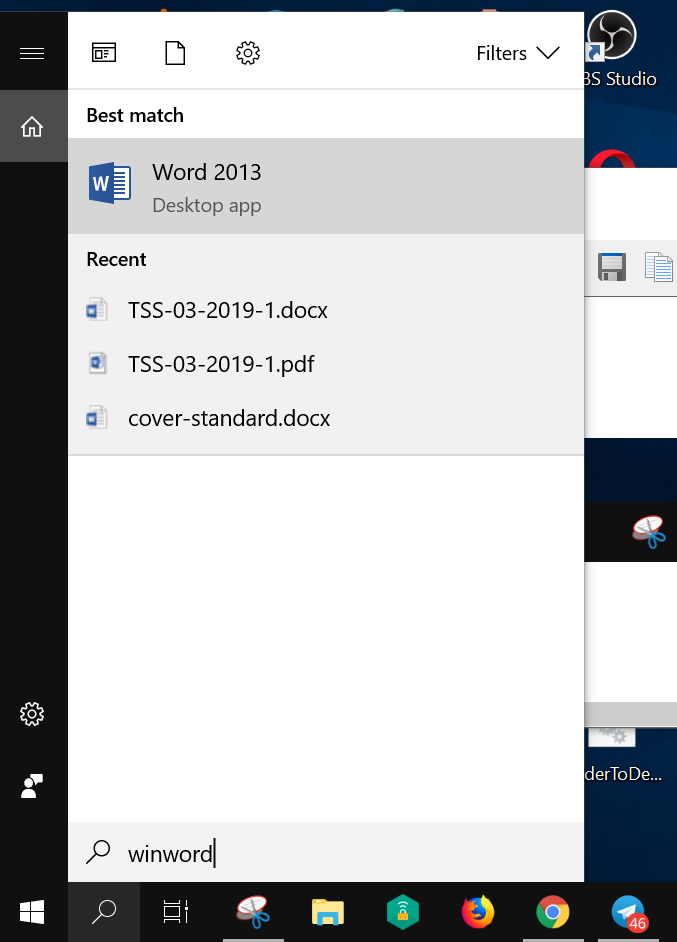 Step 2: Go to File option menu
You can see now your Ms Word document text is surrounded by the text boundaries and look messy that could make you complicated with your work.
You now go to file menu as in the picture.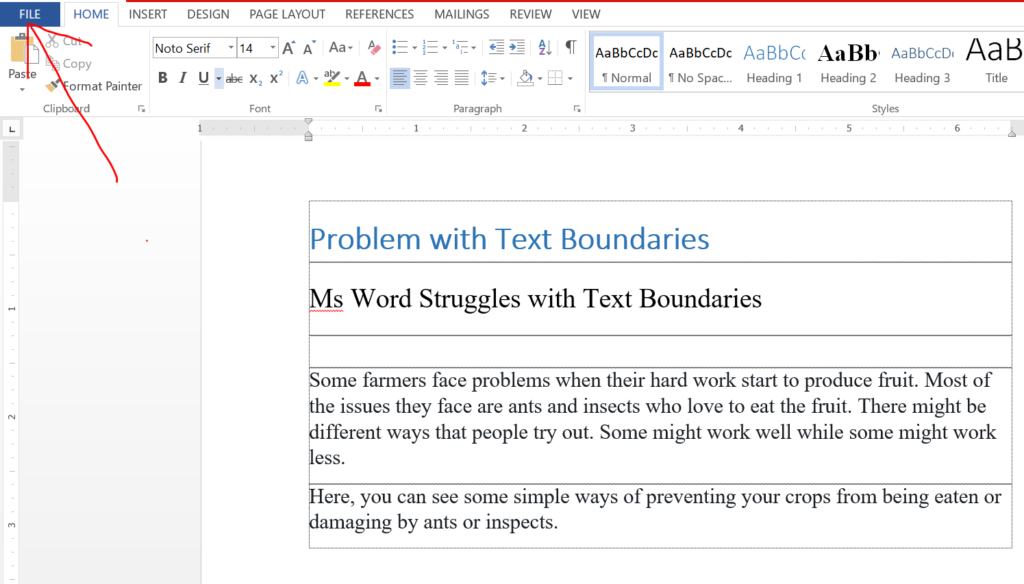 Step 3: Go to Option Menu
After you click on file menu you now click on Options menu to see all of your Ms Word options that has been set.
Step 4: Select Advance Option
Word Options popup window form open and you can scroll down to see the menu name Advanced and you click on it.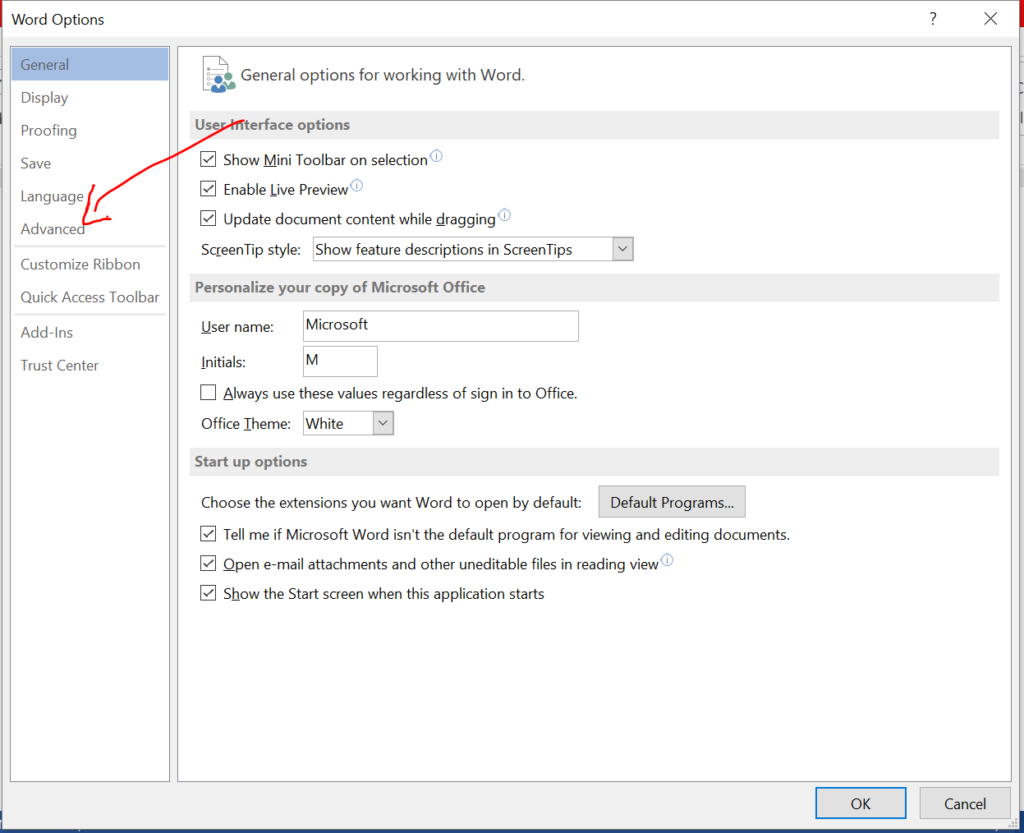 Step 5: Scroll to bottom to the Show Document Content section
After click on Advance menu you scroll down to the Show document content section and looking for the option with checked box named Show text boundaries.
You may see the box is checked to show it. Now you un-check the box.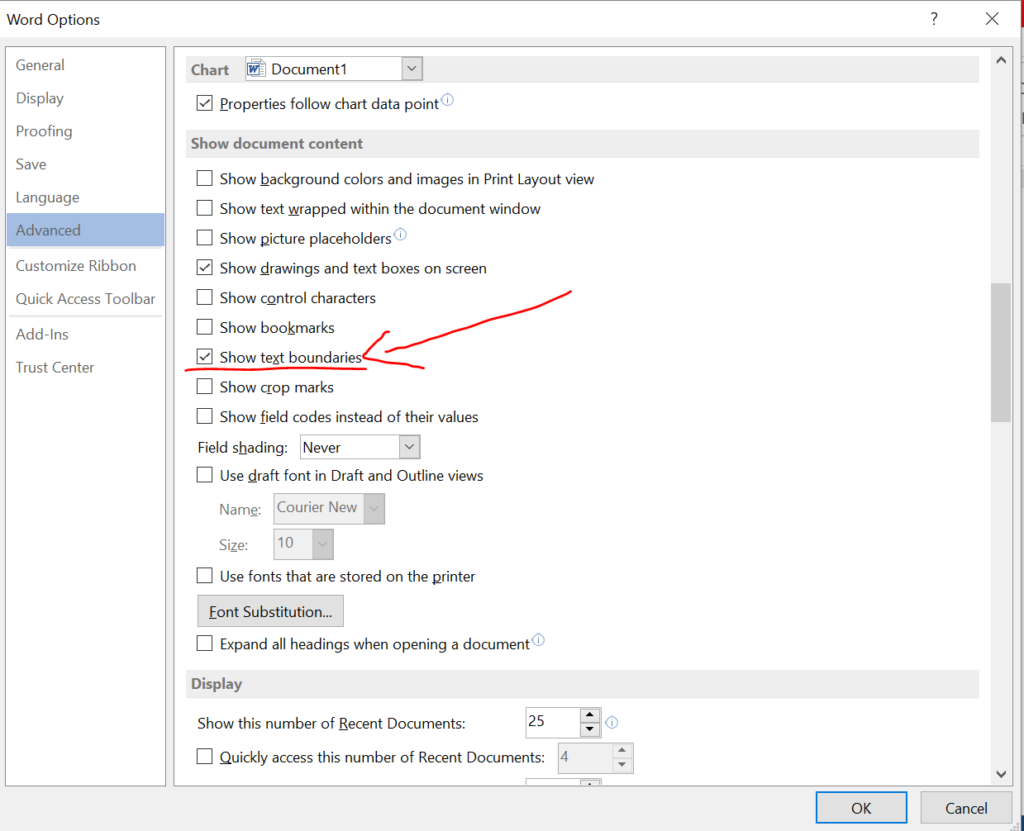 Step 6: Dis-select or remove select from checkbox Show Text Boundaries
After you un-check the box you can click save button at bottom of the form.
Step 7: Save your change
Then you can see your document is now cleaned and there was no text boundaries anymore as shown in the picture.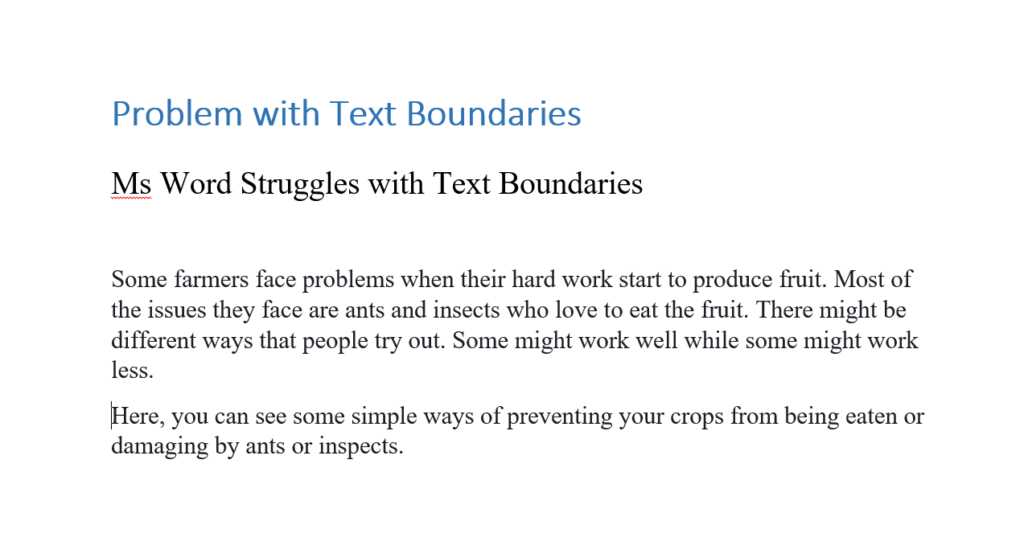 Problem Solved: Now your Ms Word is disabled option Show Text Boundaries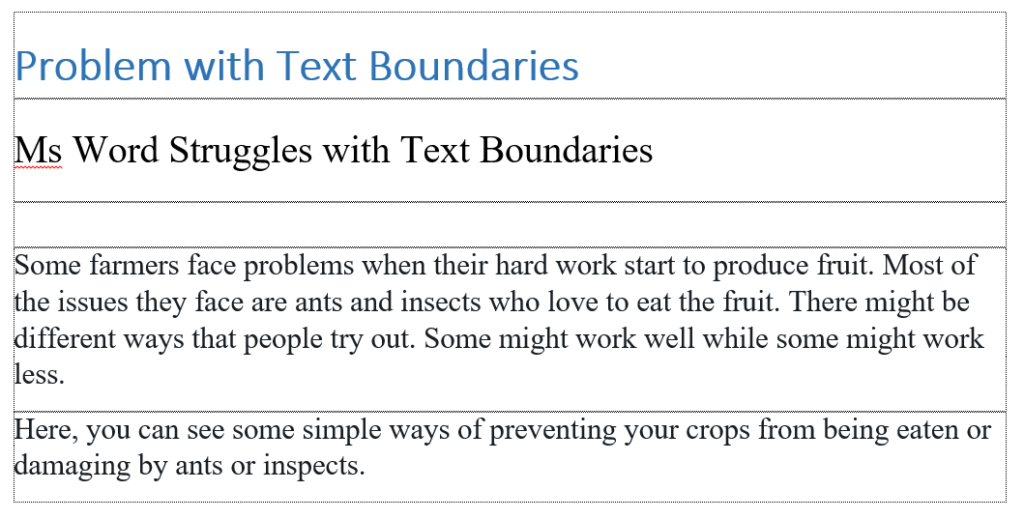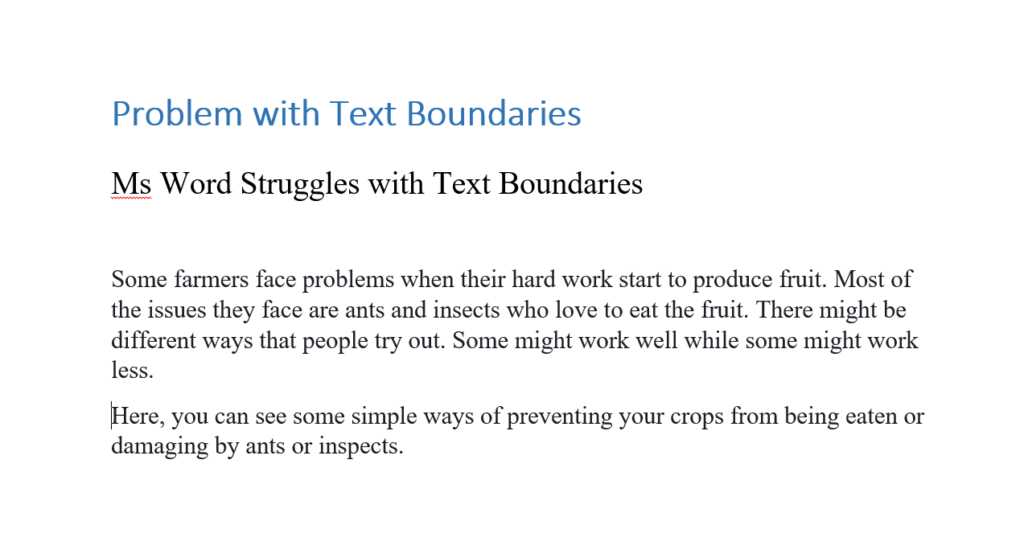 Leave us feedback comment bellow if you need more supports and we will glade to find the best solution suitable for your problem. And if you think this solution is helpful please like and share our article.