Anonymous web surfing techniques 2019 is the last techniques and easy way for you all that wish to hide your personal identity from recorded while using browser. You may need to know that normally your personal information such as ip address of your computer, location and other related information has been recorded when you visit someone's website.
People may also ask.
How can I hide my identity online while surfing the net?
How can I hide my ip address while browsing some website?
What is the free tools to hide my online identity?
How to surfing the net free?
How to private or secure my personal information like ip address, location while surfing the net?
Follow the top techniques bellow:
Solution 1: Using Free Proxy Web Browser's Plugin
Free proxy web browser's plugin is the free software embed on your web browser like Google Chrome or Firefox. Developer design free proxy software plugin to hide and change personal information of the user to the anonymous surfing. It is easy and quick installation by following the steps for successfully installed.
Your google chrome browser plugin option by click on More tools > Extensions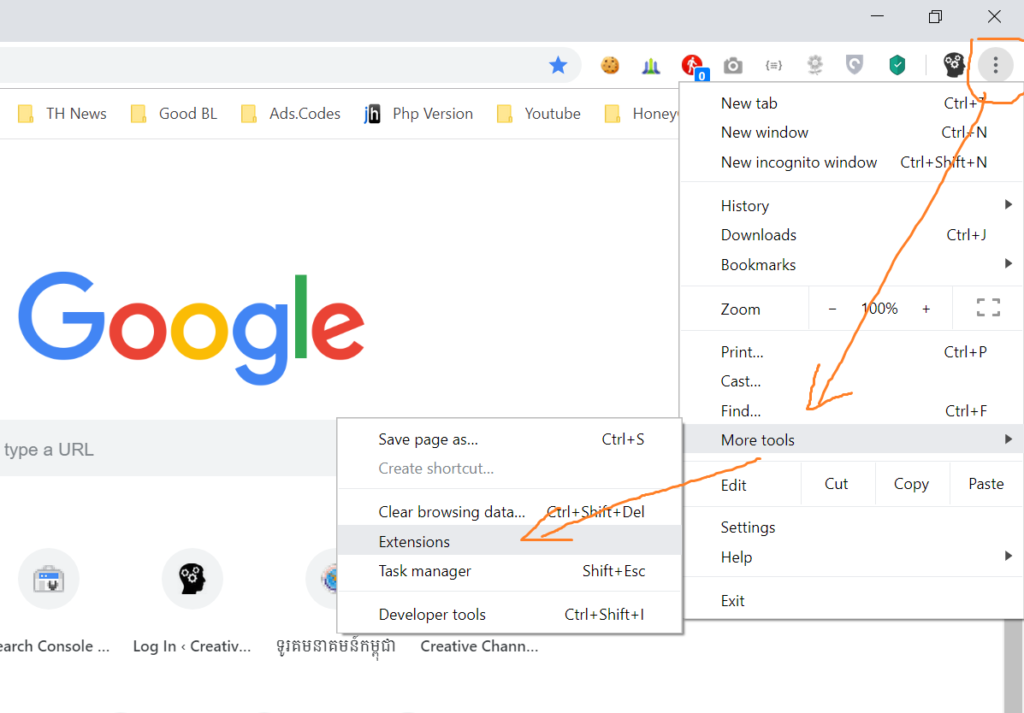 Click on the top left icon on browser.
There was list of google chrome extensions that you have been added on your browser. If you wish to add new extensions you may click on Open Chrome Web Store
Note: To make your browser safe from installing extensions, you only add extensions from Chrome Web Store only because the all extensions are verify safe for user.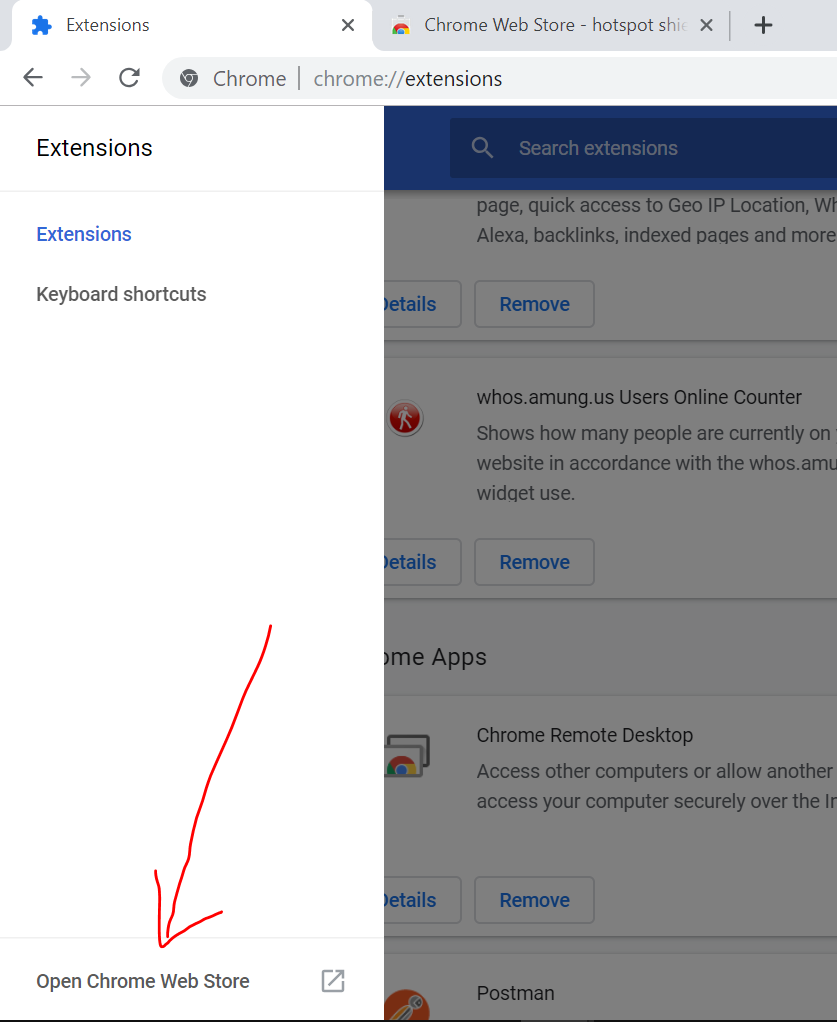 Here you can search on Chrome Web Store for extensions you wish to add to your chrome browser by type the keyword hotspot shield. The the result will list such in image then you click on button Add To Chrome.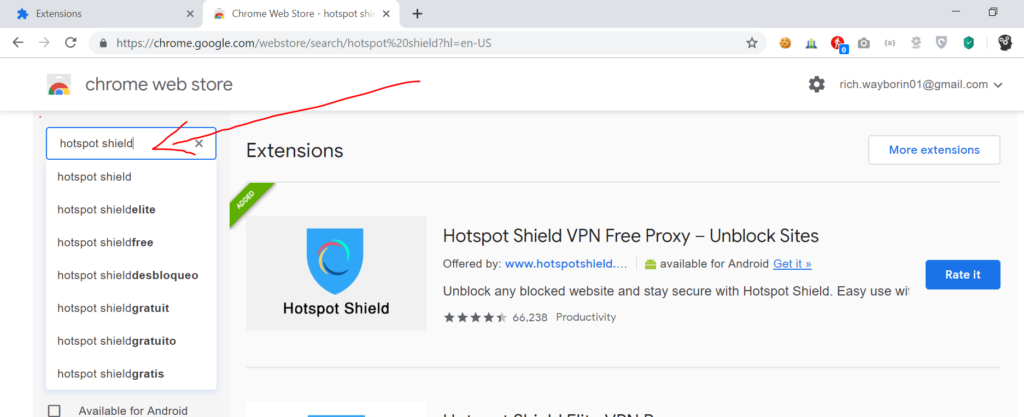 After adding extension to chrome, you may see your new extensions on google chrome menu bar. Then you click on that icon to lunch the program by click on Click to Connect button.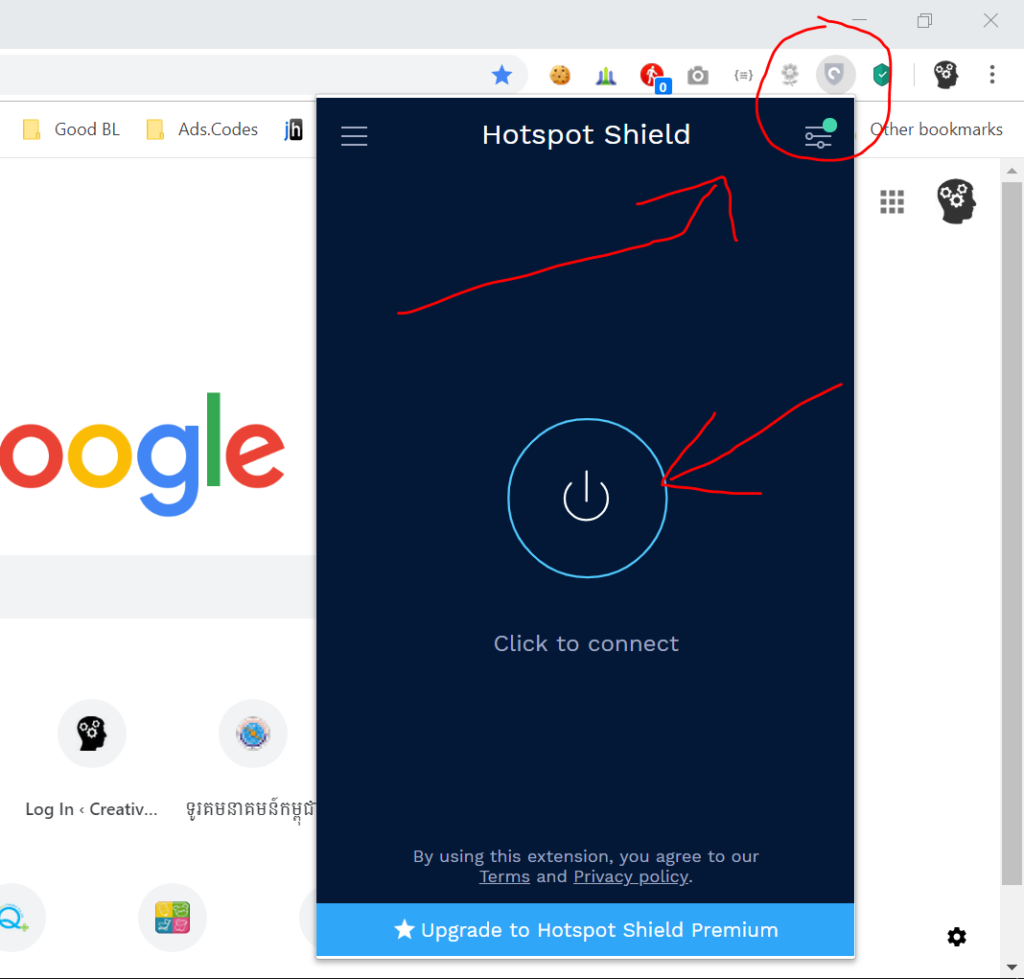 When program lunch and starting connect, it will automatically select randomly to free proxy server location. Instead of random location, you may also could change to another country location by yourself.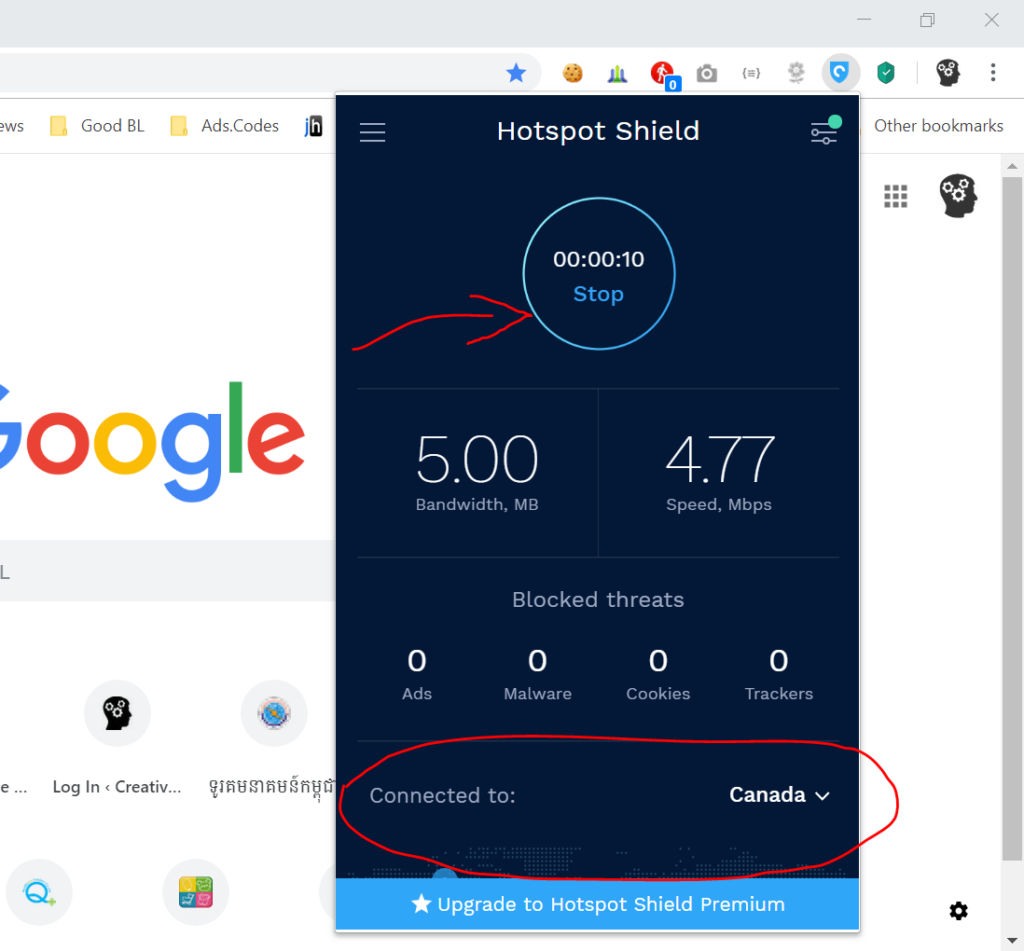 After successfully connected to the free proxy server location, you can check what is your current location and ip address that is the free proxy ip address. To do this you may go to the address bar of your chrome browser and type the keyword what is my ip address and press Enter.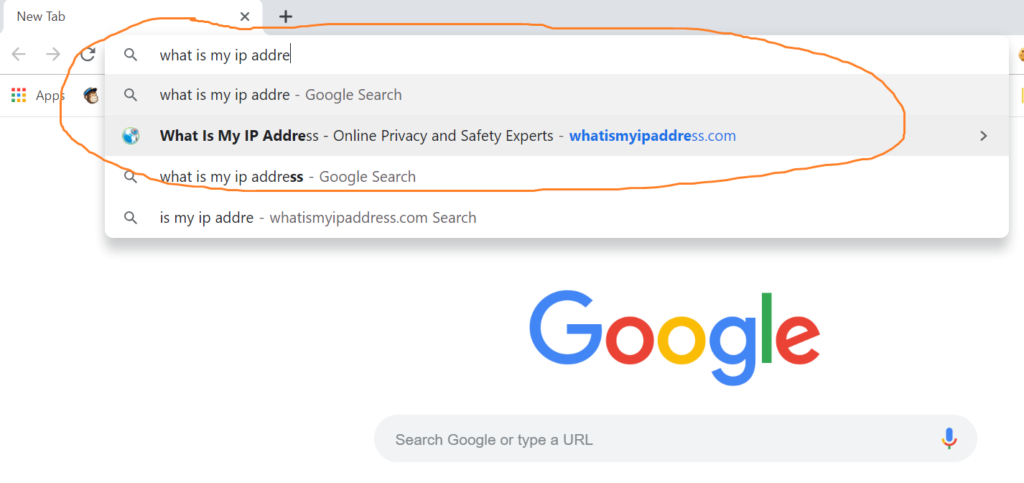 The result show up with your new ip address look like 167.114.159.186 as in the picture.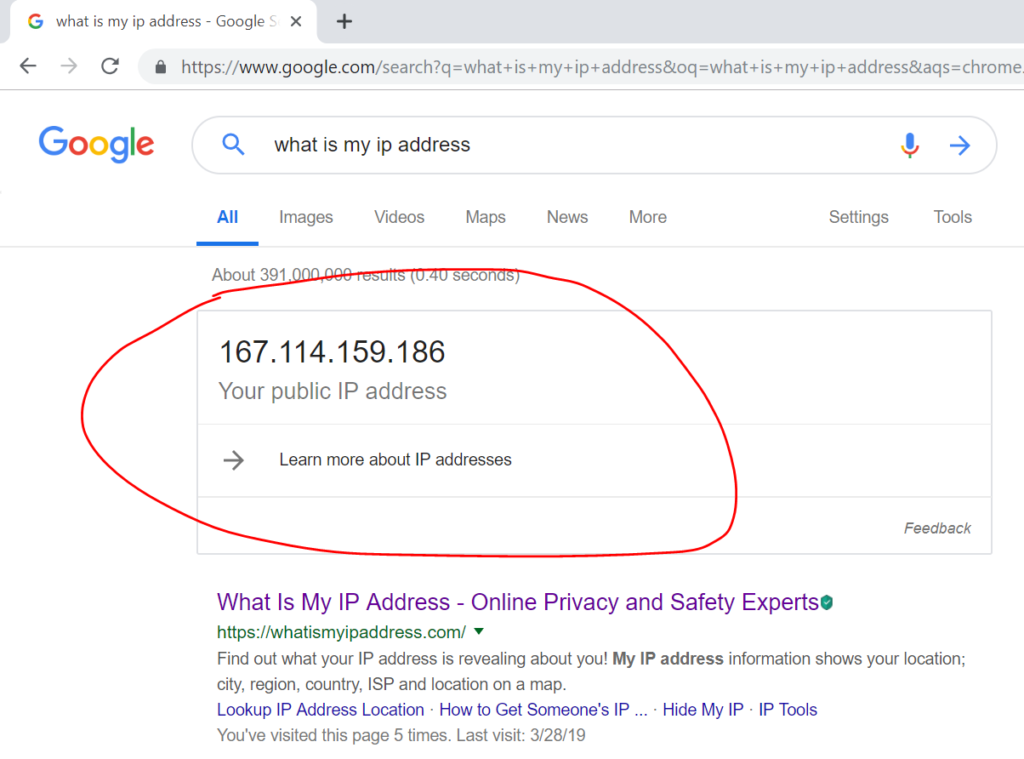 To check further about your location, you can click on the link website or directly type on address bar https://whatismyipaddress.com and the details information will show up.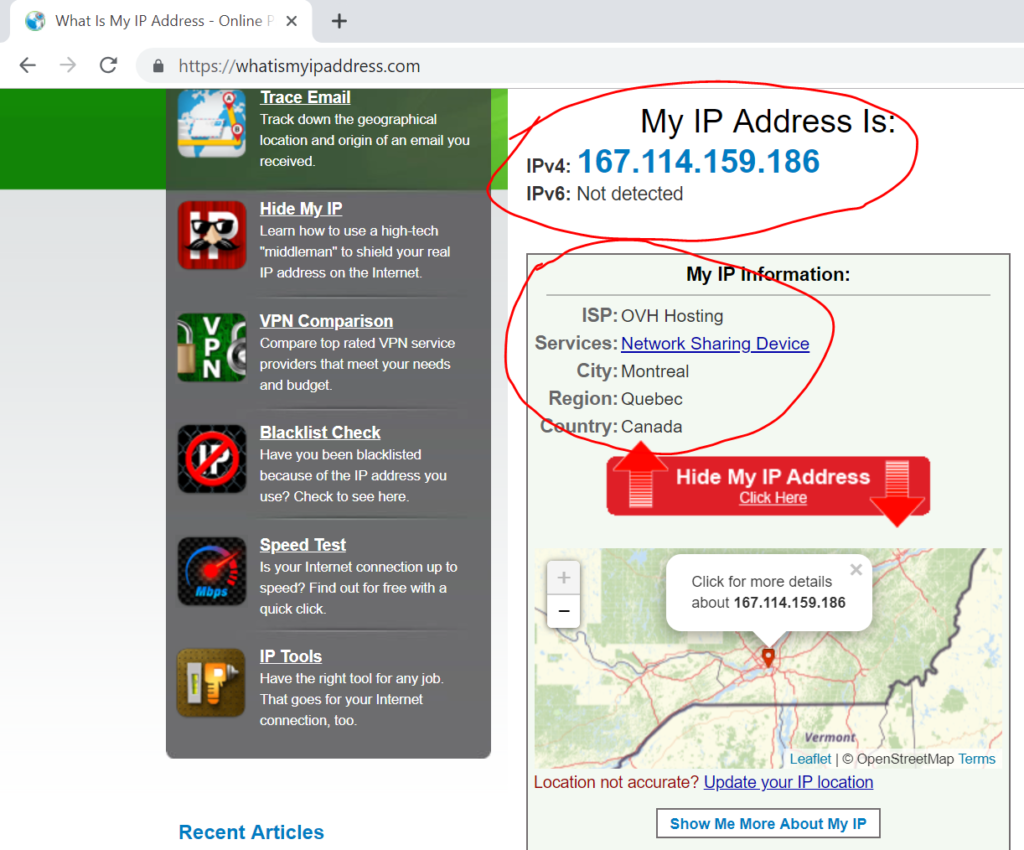 Solution 2: Using Free Proxy Software
Using free proxy software is the another solution for you to protect your identity. There are many free proxy software that you can download from the net and install. The bellow list is the top 10 free proxy software that you can search and download from the internet and install on your computer.
What are top 10 free proxy software?
1. Tor Project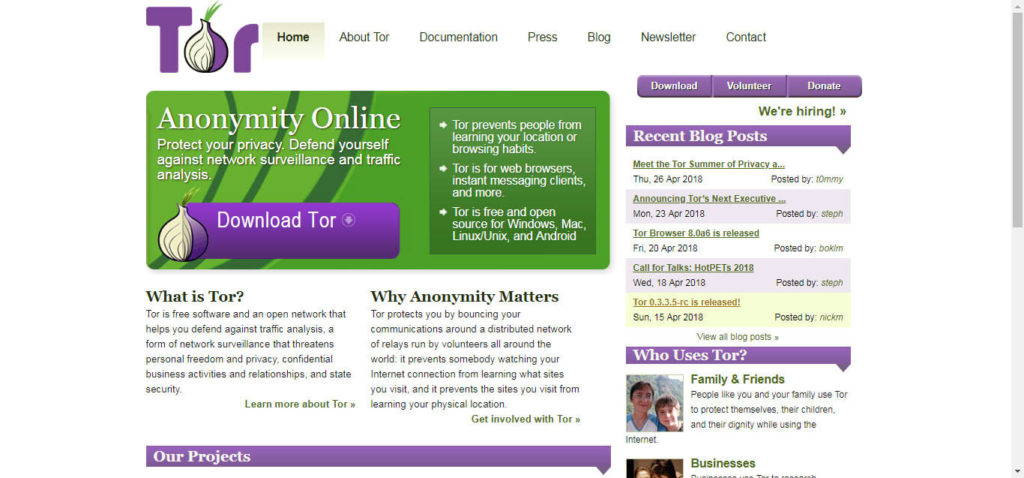 2. Hotspot Shield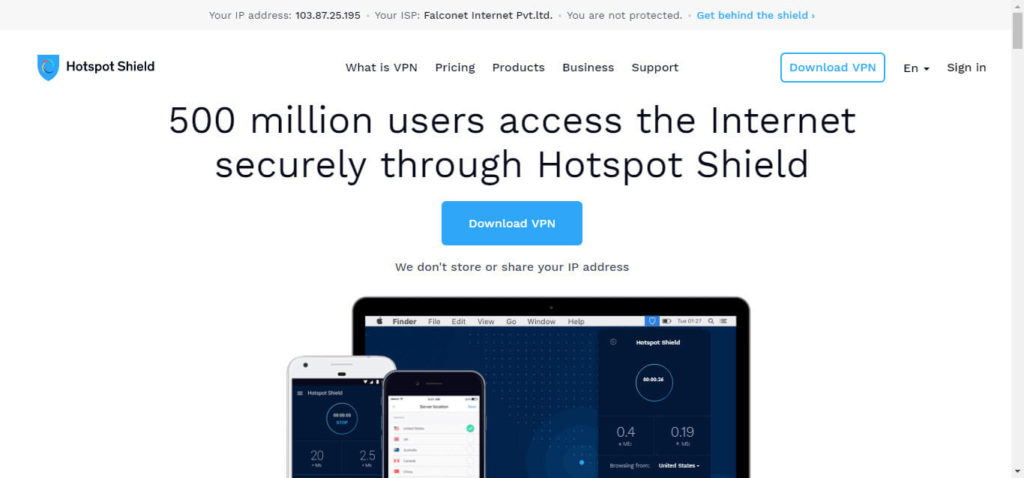 3. Ultrasurf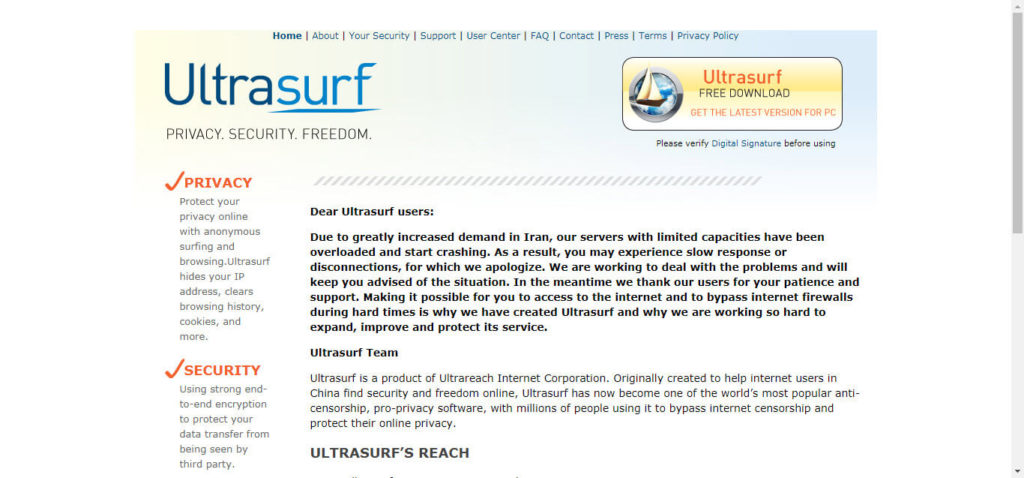 4. Privoxy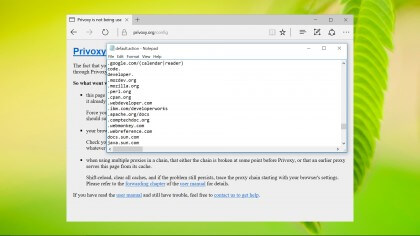 5. WinGate
6. TunnelBear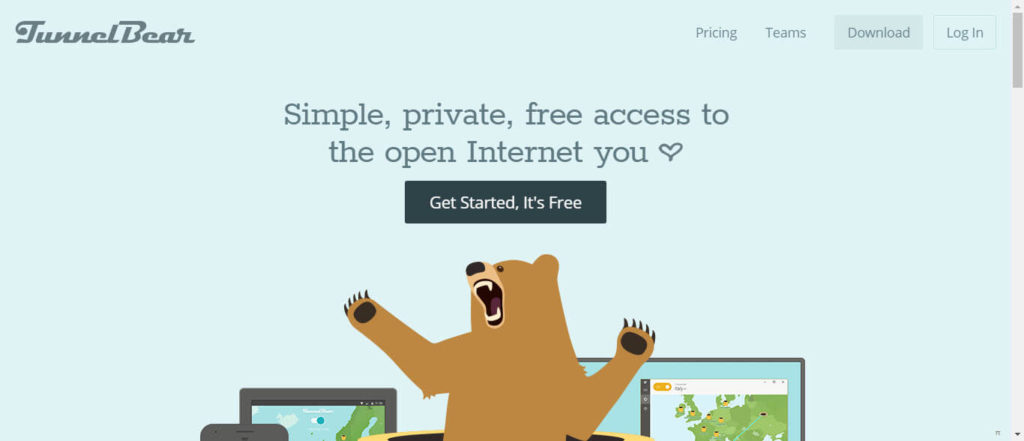 7. AFW Proxy Server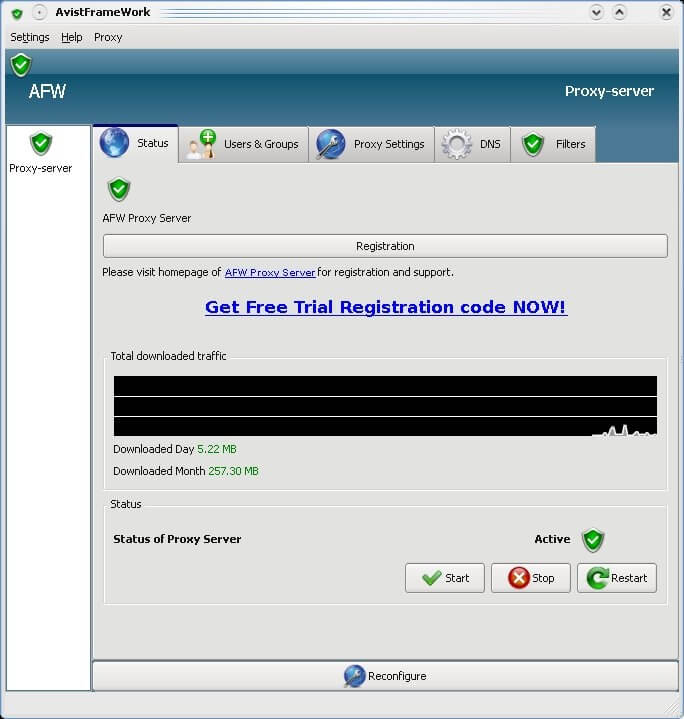 8. Spotflux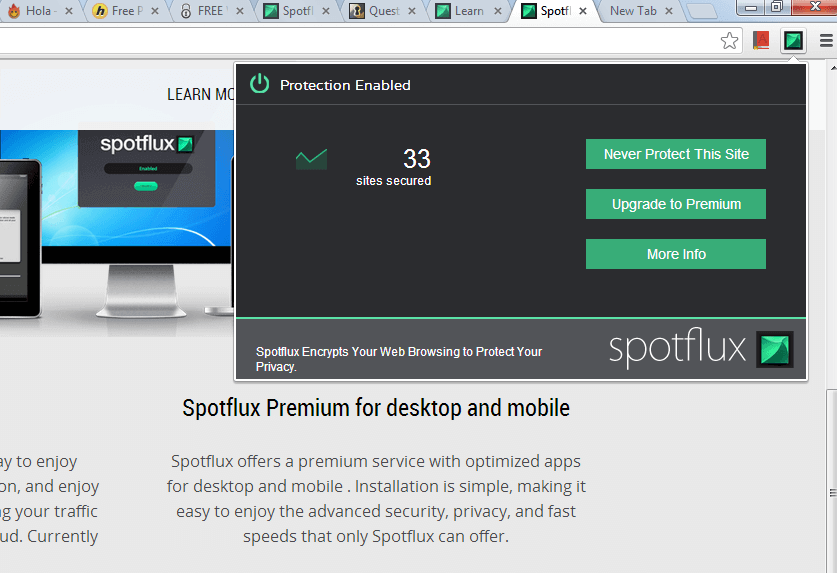 9. Psiphon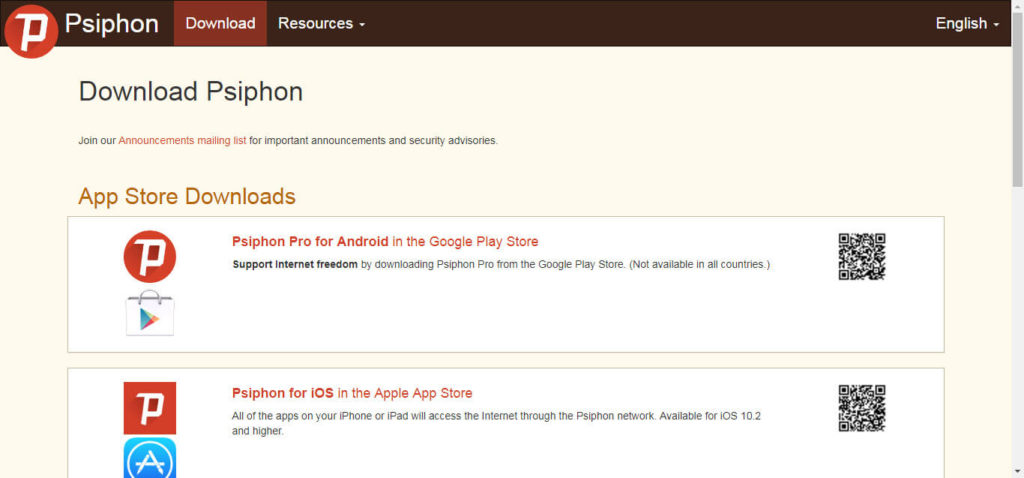 10. GAppProxy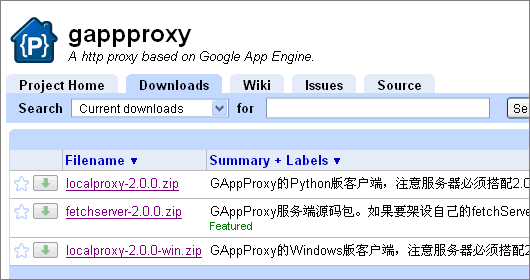 Solution 3: Using Enterprise Antivirus Software
Using enterprise antivirus software is the best solution and recommend for you to avoiding any problem of downloading malicious software from the net. Enterprise software is required you to buy or subscribe for the license monthly or yearly as your demand and it work smoothly with your computer.
What is Kaspersky Secure Connection?
Kaspersky Secure Connection on Kaspersky Internet Security is one of the most useful feature that allow you to connect to Kaspersky Free Proxy Server and protect you while surfing the net.
The bellow guideline is show how can you use Kaspersky Secure Connection: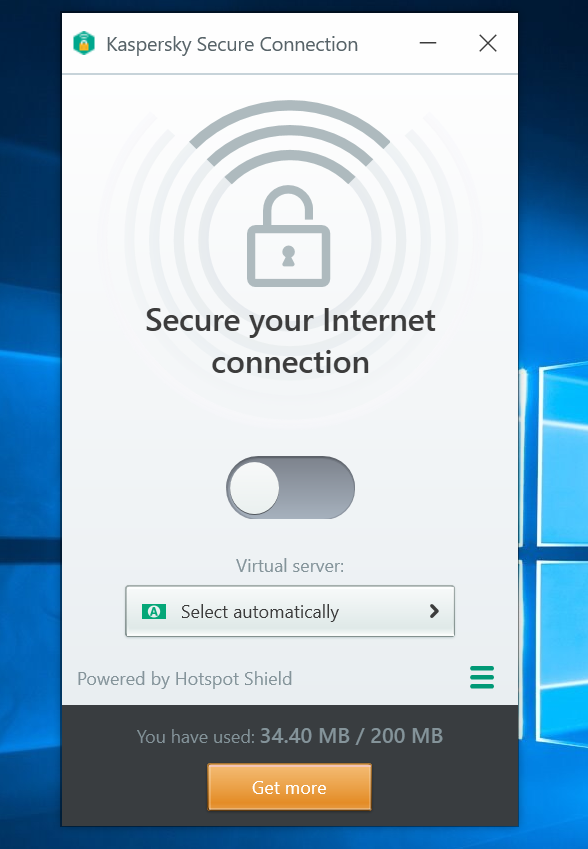 Start connecting to free proxy server of the kaspersky secure connection.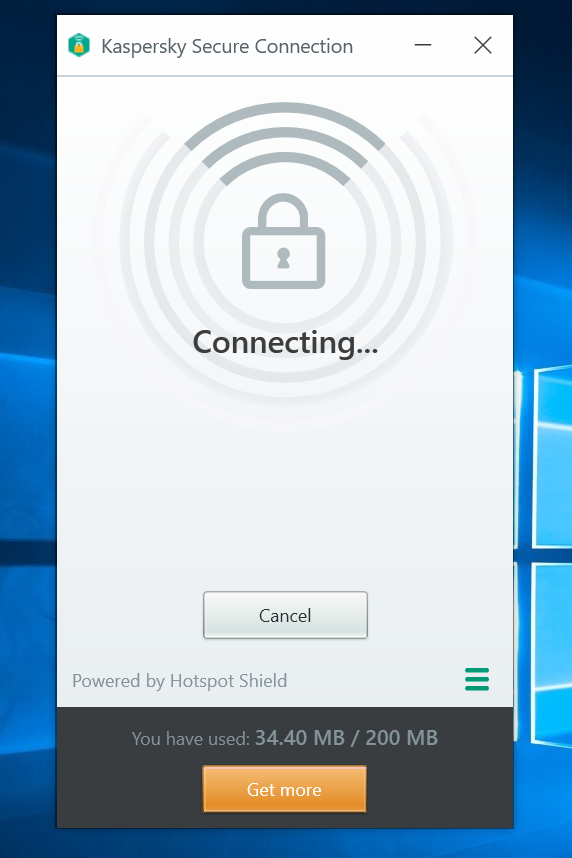 In the free version, you may not able to change your free proxy location to another country, it will automatically select for you and the limit bandwidth allowed for free version is up to 200 MB.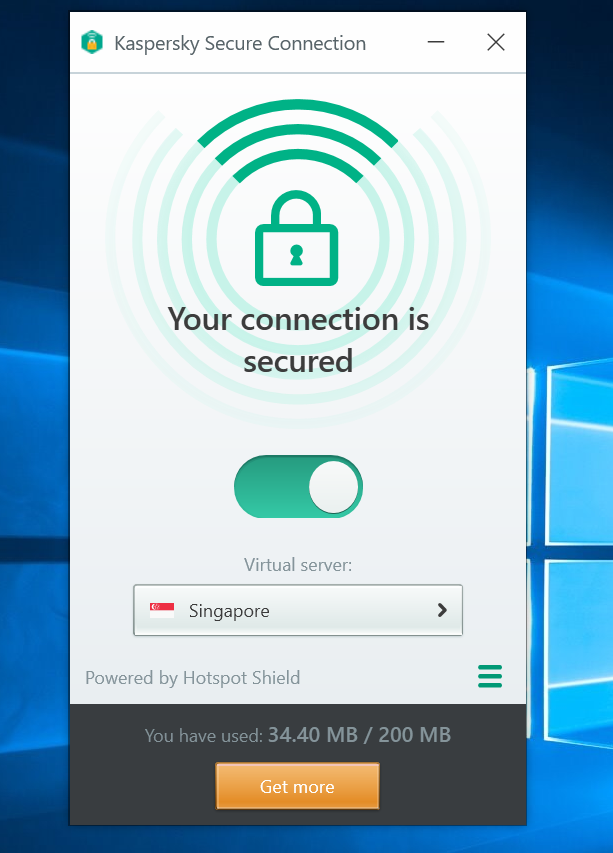 There was plenty of server location in many countries allow you to change and switch your current ip location to the one you like, but this feature is only on subscribe version only.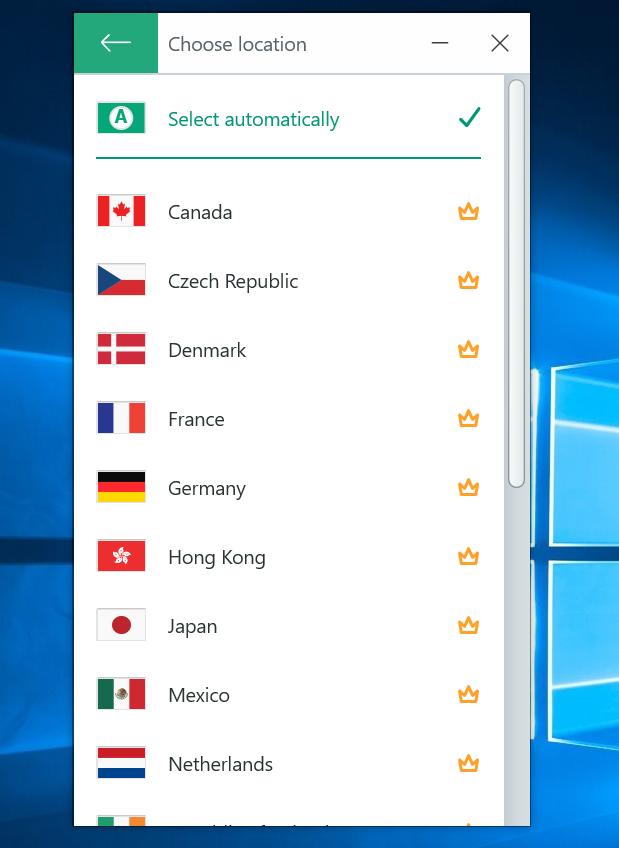 To check what is your current ip address location after running connect on Kaspersky Secure Connection, you may go to google and type keyword what is my ip address and the result will show up.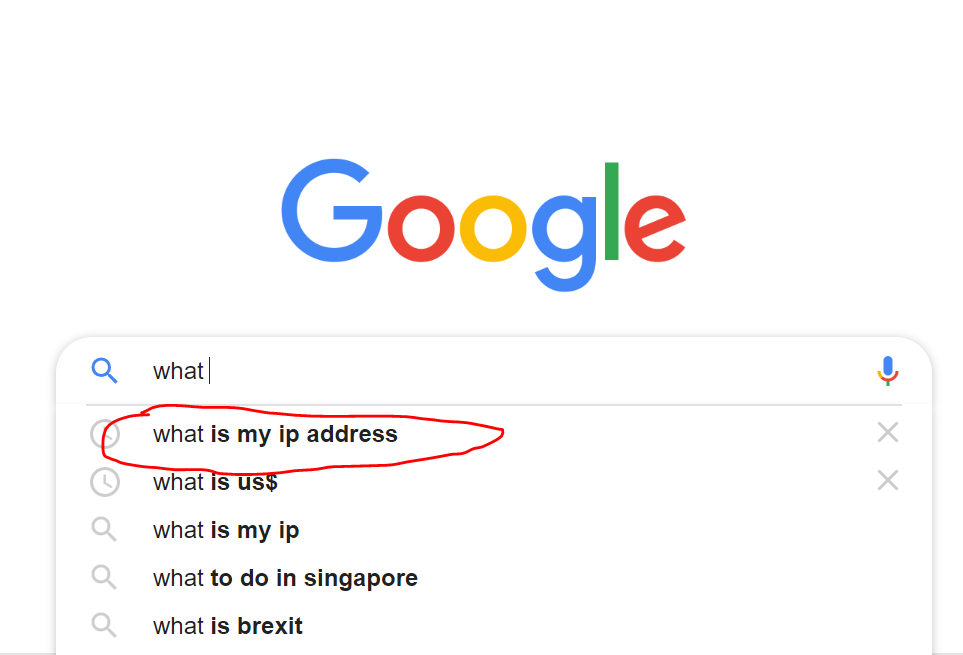 Now you can see your current ip address is look like 159.89.202.49. If you wish to check more details about your current location, you can click on the top line of search result to website https://whatismyipaddress.com and see more.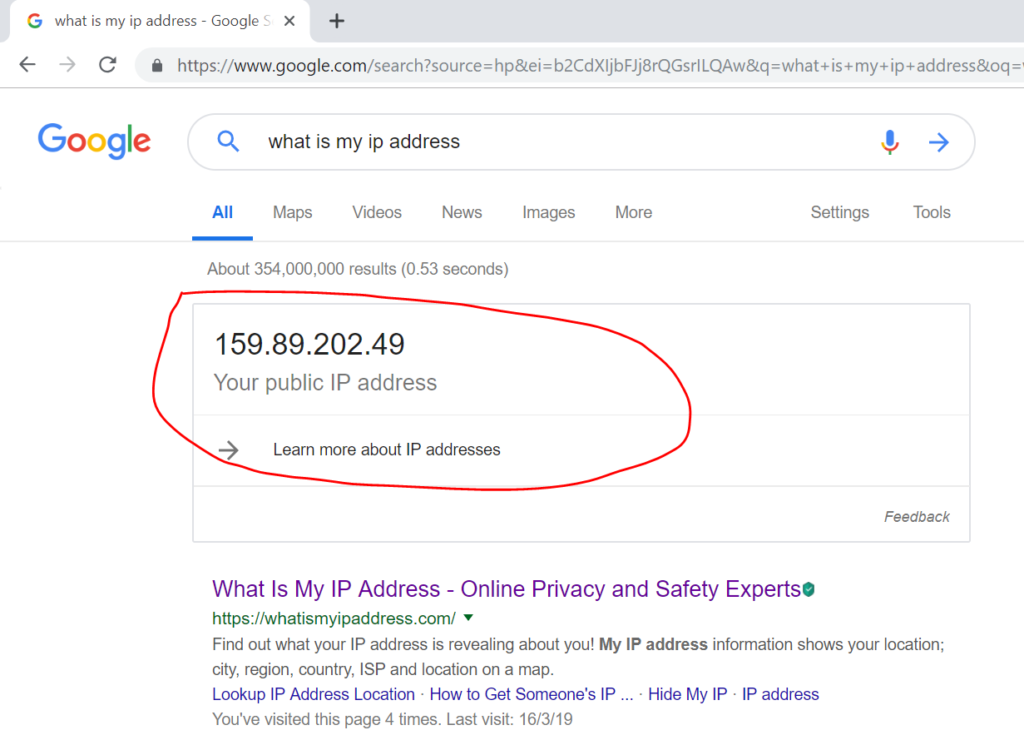 Now the result show that your ip address location is now changed to Singapore and you now have fun to surf the net for free.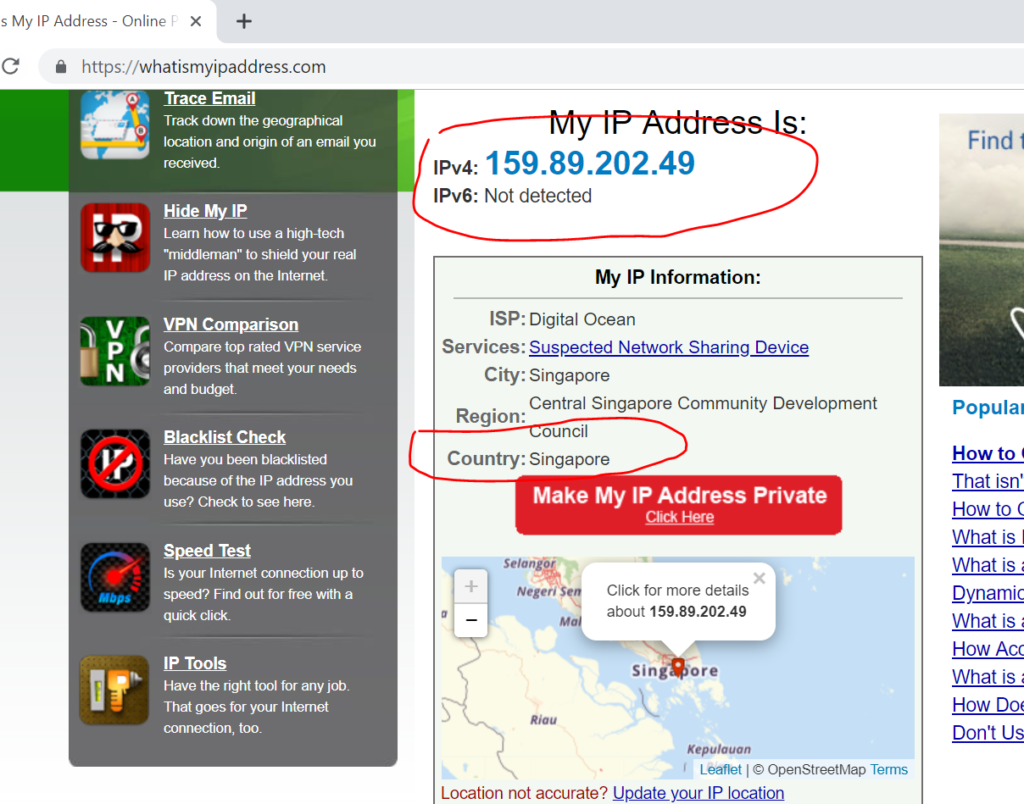 Leave us feedback comment bellow if you need more supports and we will glade to find the best solution suitable for your problem. And if you think this solution is helpful please like and share our article.